Why Virtual Accounting
we're here for you 24/7
To help your business
save time and money

and

grow

through sound financial decisions.
Save Time
Most businesses are now managed by Gen X and increasingly by Generation Y (Millennial) who are tech-savvy and value their time tremendously. You believe that focusing your time on what you do best rather than trying to keep up with the day-to-day accounting demands of your business matters most. You also do value accounting as your source for timely, accurate, and reliable financial reports for you to make sound financial and business decisions.
Ease & Flexibility
Your business may not need or be large enough to require the full-time, in-house services of a Senior Professional Accountant to assist you with the more complex accounting and financial matters facing your business. Outsourcing to a virtual accountant gives you the flexibility to pay only for the services you really need, when you need them. It also relieves you from the additional workload of supervising your bookkeeping staff, keeping up with tax deadlines & regulations, and the more complex tasks of internal controls, budgeting, and financial statements preparation & interpretation.
Safe and Secure
Having a virtual Accountant also saves money. Through the "IT" of our company, we provide you with the most modern IT tools for easy collaboration and data sharing via the cloud and secure servers; giving you access to your data and financial statements and any other useful reports from anywhere and at any time you need them.
To Summit up, we are your virtual, paperless, mobile accounting & financial services partner.
What Our Clients Say
All what customers said about us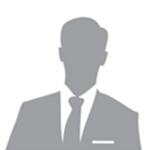 I have known Abner and his family since 2000. We have enjoyed a business relationship and a nice friendship as well. When I purchased a home in Placencia in 2005, Abner did all the accounting and paperwork for me. He also took care of all my needs when I acquired additional properties in Placencia village. Abner is highly respected and a very competent businessman. He handles issues accurately and stays up to date with all the current laws. He is truly an asset to any establishment!
Stuart Lefstein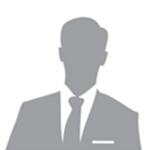 Mr. Valladares is a meticulous accountant … we find him to be hard working, conscientious, and timely in meeting his commitments.
Douglas Thompson
Mr. Valladares has been a pivotal figure in assisting us prepare for presentations to Scotia Bank and DFC for most of our hotel projects.… He has the most attention to detail and results-orientated approach to each and every situation…
Nicholas Davies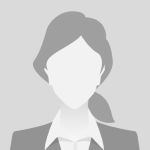 Abner was instrumental in reorganizing the entire accounting system and training of the other employees in implementing our POS…my staff and I found him to be friendly, neat, punctual, intelligent, and most importantly, trustworthy and dedicated…
Ruth Galvez-Gutierrez